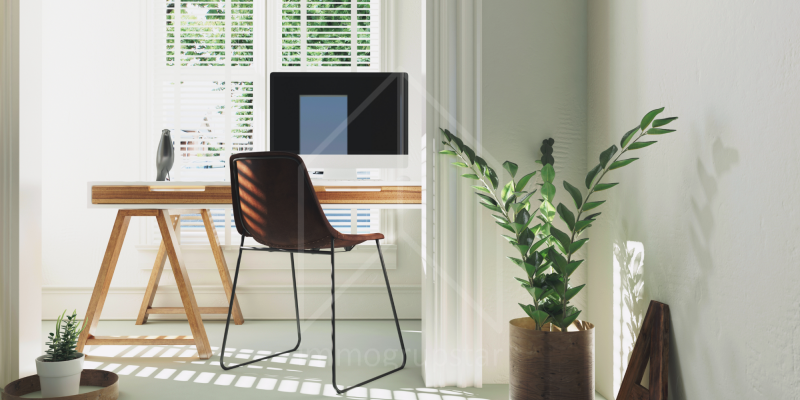 Do you work from home regularly? If so, these tips will be useful to you, since it is important to adapt the site for better capacity, greater concentration and performance. Although this year, 2020 we all had to adapt suddenly due to COVID and work from home, whether it is something habitual or not for us. It is very important to organize your work area at home to be more productive and finally be able to concentrate and work.
Tips for adaptation are as follows:
Lighting is best when it is natural light, therefore, let's look for a wall with good lighting. Natural light helps fight depression, feelings of sadness or apathy. In addition, a room well lit by natural light will appear to be larger and the mood will be more relaxed and cheerful.
The furniture that you use during working hours has to be comfortable and you have to like it, to feel comfortable and not avoid it and leave anyway. Correct body posture and comfort is essential to maintain good health. The height of the furniture must also be considered.
In case of lack of natural light, add points of light. Depending on the work to be done, lighting is essential, both for health and concentration. Brighter, whiter lights for more detailed work. Indirect and yellow light to work with a computer.
The tones of the furniture and colors of the place where we have our small office will affect our emotions, therefore, avoid aggressive colors and be guided more by soft tones, pastels to produce a relaxing effect.
Order at the table and everything at hand, to avoid distractions in our home, have what we need at hand and fully concentrate on the work we are doing. Visually the workplace has to be neat, clean and welcoming.
We hope this guide has helped you and you can make the most of our advice.

Share
---