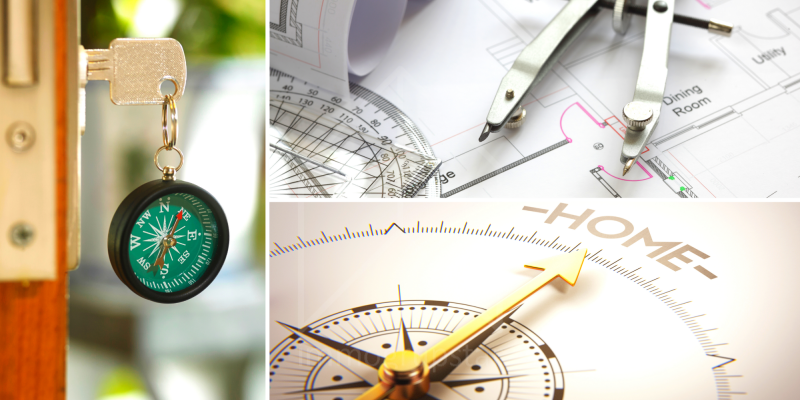 When choosing your home, it is very important to look at the orientation of the house. A priori it seems a secondary question, but it is as important as all other questions.
A correct orientation of your house can considerably reduce energy consumption, since heating and air conditioning depend directly on the heat provided by the sun and the light that enters.
There is no single solution, since many factors influence and the most important are: the climate of the area, where it is located, the needs and tastes of the people.
In Costa Brava, Catalonia, the sun affects as follows:
NORTH: We enjoy sunlight during the summer in the early morning and late afternoon. In the other seasons of the year the house is well lit if it is located in a very open space. It is perfect for hot climates.
NORTHEAST: During the winter there will be no sun but the rest of the year there will be until noon.
EAST: We will have sun from sunrise to noon for most of the year. The main advantage of this orientation is that it will accumulate heat during the morning and release it gradually during the afternoon. This directly affects energy expenditure.
SOUTHEAST: In winter we will get sunlight from noon to afternoon the rest of the year the strip is reduced.
SOUTH: We will have sunlight all day most of the year. It is highly recommended for very cold climates, and consumption can be reduced considerably.
SOUTHWEST: During the winter we will have light most of the day, the rest of the year from noon to sunset.
WEST: Sunlight comes most of the year from noon to late afternoon. This orientation is recommended for homes where the climate is cool.
NORTHEAST: We will only enjoy the sun's rays in the afternoons until sunset throughout the year. This climate is perfect for especially hot climates.
Considering the points for and against, which would you prefer?
Share
---